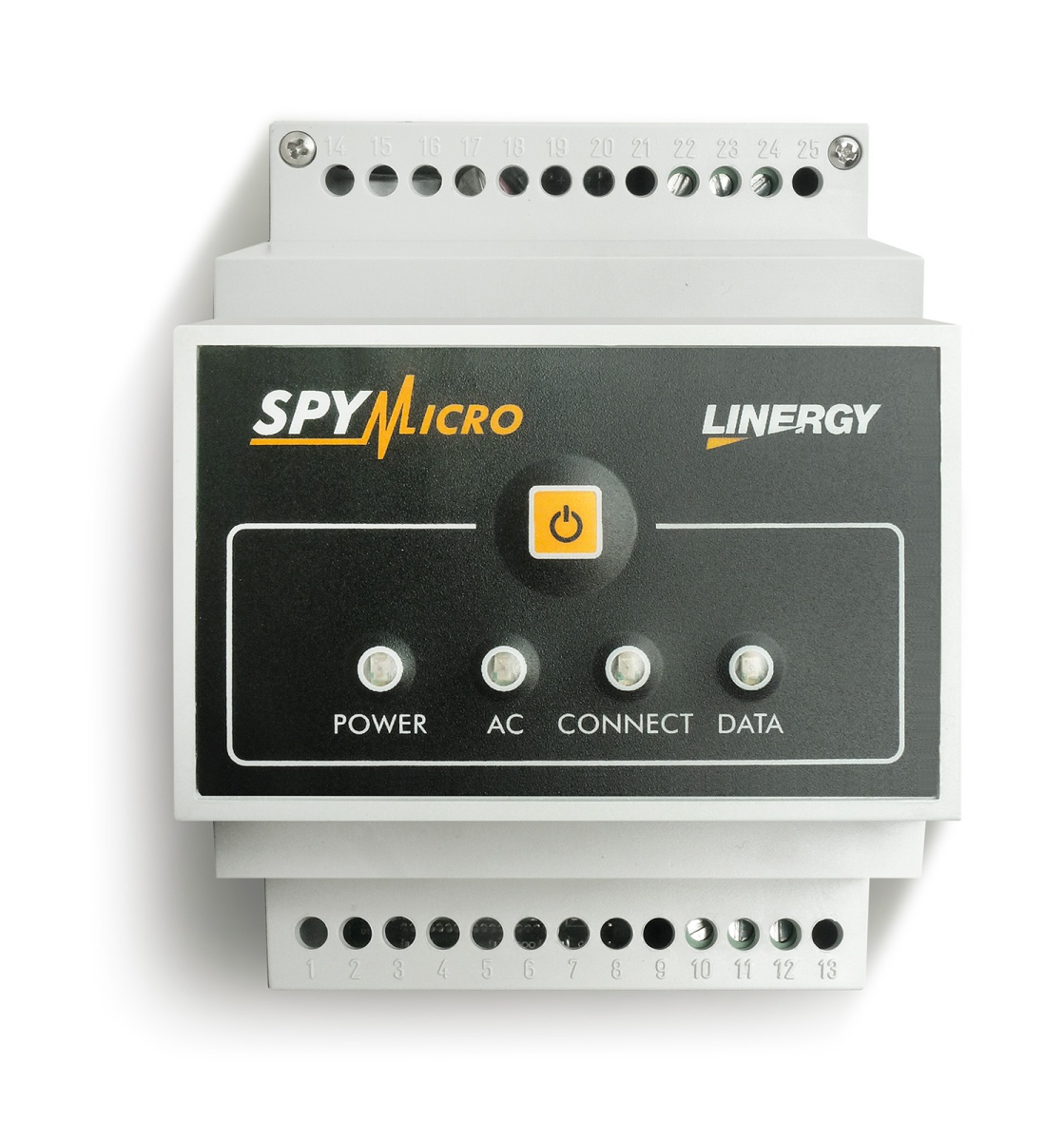 SS1112
SSMICRO
---
Technical features
System for management and maintenance of small installations with self contained luminaires
Delivery of installation reports via sms or e-mail
Item availability
In 5 days
Non-binding indication - shipping time not included
POWER SUPPLY
Type: mono-phase
Voltage: 230 Vac, 50-60 Hz
INTERFACE
Display: no
Local user interface: -
Remote user interface: iOS e Android app
Printer: no
Wireless option: yes
LUMINAIRES
Luminaires on the bus: 30 max on the central unit
Luminaires handled: 30 max
Groups handled: 1 max
Number of repeaters: -
BATTERY
Type: Li-FePO4
Duration in battery mode: 5 h
COMMUNICATION
Data bus: 2 wires with polarity (twisted and shielded)
Communication protocol: TCP/IP via Wi-Fi
Data ports: -
SYSTEM COMPOSITION
The Spy Micro central unit SS1112 must be used in conjunction with luminaires of the Spy System family.
The central unit can monitor and control each luminaire.
MANUAL TESTS ON THE SYSTEM
Spy Micro controls the efficiency of the emergency system in compliance with EN 50172 and UNI 11222.
It uses the app to signal any anomalies that occur on the system.
LOG BOOK
The central unit uses the app to manage a complete events log.
In addition to the test results, the application shows all the main events that occur on the system, such as emergency interventions or any inhibitions, are memorized.
SPY MOBILE APP
Spy Mobile is the app for the management of Linergy luminaires.
Check the emergency lights Linergy from your smartphone or tablet and speeds up the maintenance of your equipment.
The app can communicate with lamps reporting the results of tests of functionality and autonomy, send test and turn off the emergency.
You can also share the results via email or social forum to get a report of each plant Linergy.
It handles more emergency systems Linergy, each with a maximum of 30 luminaires.
In order to operate the app requires to be connected to the central SPY MICRO SS1112
SPY MICRO WIRELESS
The Wireless interface can also be used with Spy Micro (SS1112) by means of SSW-ACCESS-POINT device (A315)
Wireless control of luminaires
Reduced installation time and cost
Totally wireless connection
Control by means of Spy Mobile app
Up to 30 luminaires can be controlled
High-performance certified frequency
TECHNICAL FEATURES
Wi-Fi connection
Automatic luminaire acquisition
Can be installed in the electric control boards on standard DIN rail
Automatic device switch-off on completion of maintenance
Historic memory of all events and tests run on the resident system on smartphone
Control system for monitoring emergency lighting installations
System compliant to norms EN 50172 and UNI 11222
Downloads
Datasheet
LDT Photometric file
Installation distance table
EU declaration of conformity
2D CAD block
BIM file
Specifications text
Installation instructions

Download all
Technical drawing